My 33rd Birthday Week
The 2002 ReBar Reunion Party

It's been 8 years since the Re-Bar in Woodland Hills shut down- but the faithful have kept it alive
Paula Hightower also took some WAY COOL pix and posted them HERE
We got the ol' gang together for some old-skool partyin' at the Estate of Darin and Daina Gaine's folks in Simi Valley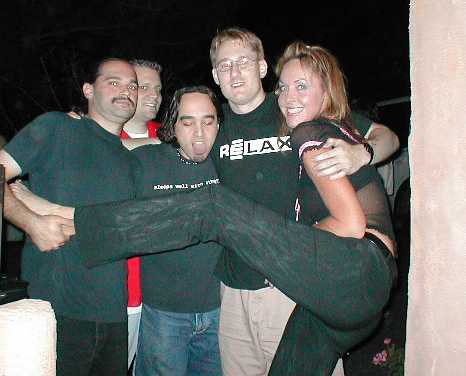 Dan Voluvic, Isaac, Alex, and I flirt with Daina, the Hostess with the Mostess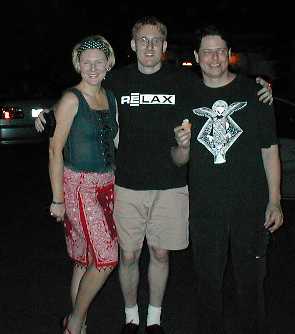 Dawnie and Timmy made it!! We vicariously knew eachother through ReBar friends back in the day!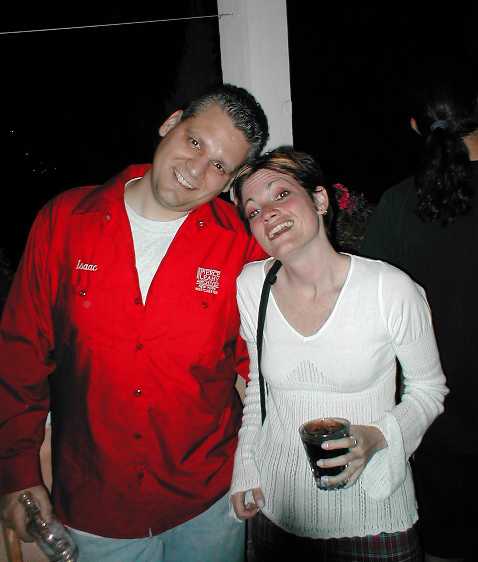 Isaac and Paula get re-acquainted after a few years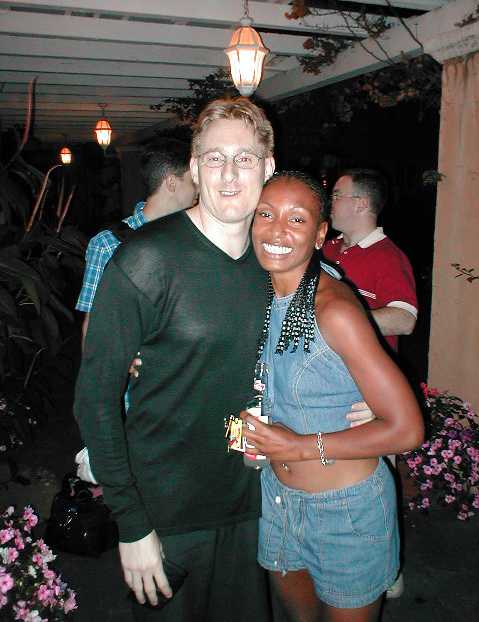 I don't remember her name- but this woman was fun to party with!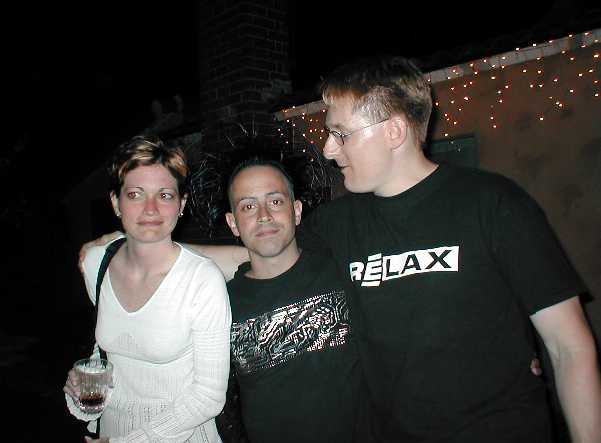 Paula and Noah hadn't seen each other for over 6 years- I HAD to get this shot!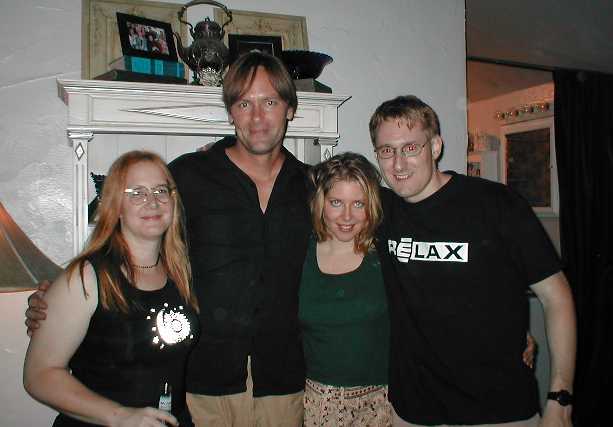 Sue, Darin, Melissa, and I
Cheers to those 50-some ReBar/ABC/Aftershock/Bog/Yankee Doodles/Party people who came out- and to those of you who missed it: maybe next time??